Seattle Strength & Performance
We believe strength training is for everybody. We're a fitness community that meets you where you're at. We understand it can be challenging and intimidating to try something new which is why we have expert, nationally recognized coaches featured in Nike, Livestrong, and more to guide you. We have a strong community of long-term members, and we know when you come to SSP, you entrust us to not only help you reach your goals but to do so in a safe and knowledgeable way. To do this, we build programs personalized to you; we don't just give you workouts. We look forward to learning more about you and introducing you to a fitness community that truly cares and supports you in achieving your goals.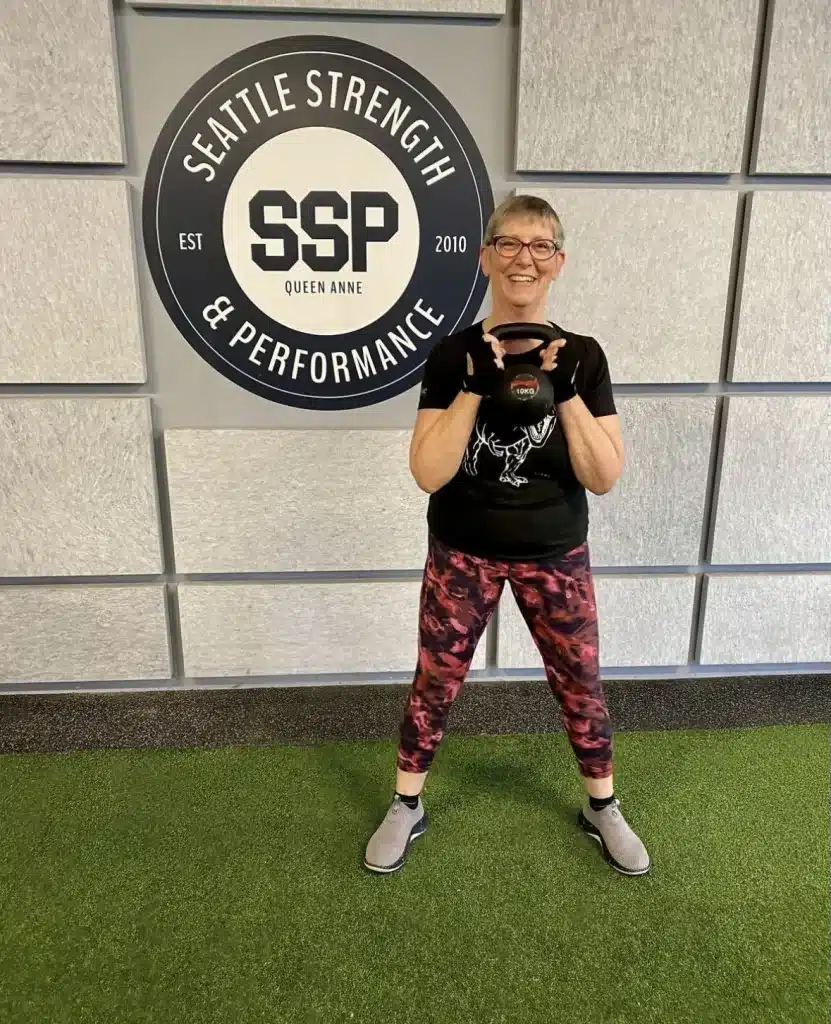 SSP is a small but mighty gym with a great community and excellent trainers. They have worked with my physical limitations, adjusting my program as needed, and always with a focus on proper technique and safety. Due to the excellent training and support, my progress at SSP has been very steady. I'm so much stronger and healthier than I was when I first signed up 15 months ago, and physically better equipped to handle my day to day life. Simply put, SSP rocks!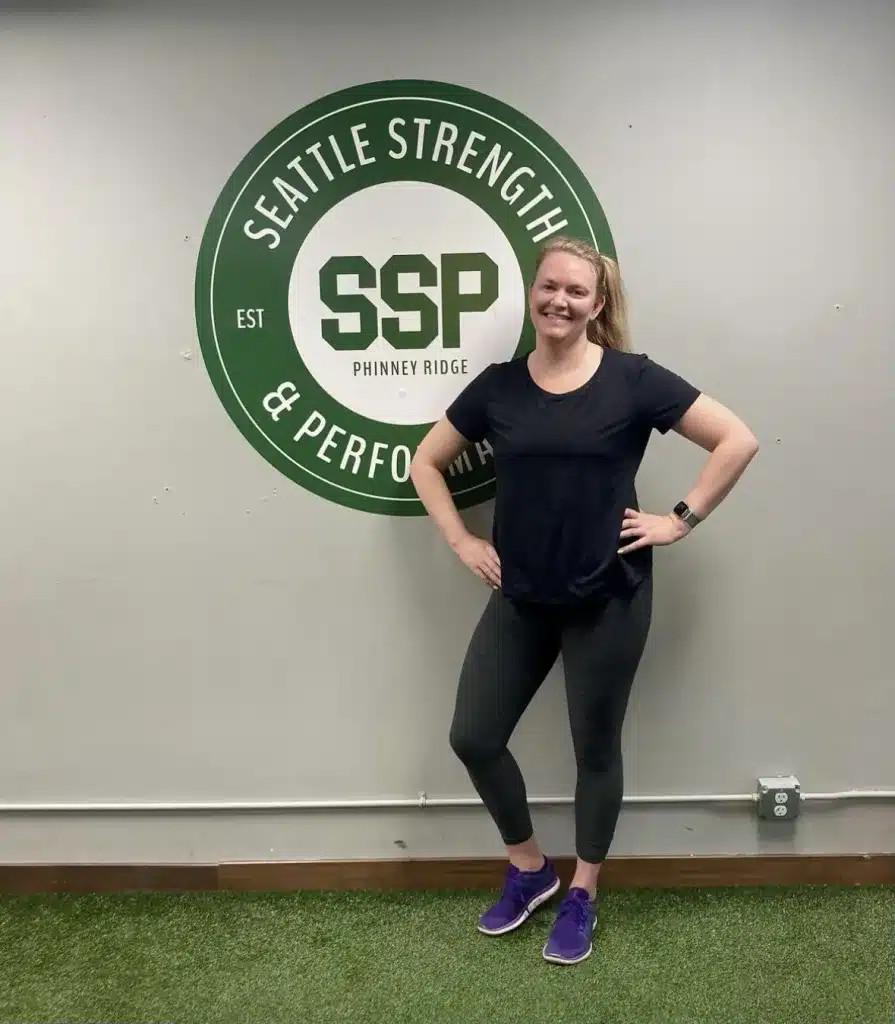 There are too many things that I want to say. SSP is amazing- it has quite literally changed my life. I have never prioritized my health or fitness. I never thought strength training was something I could do. They showed me it's for everyone. I've been coached and guided to working out at a level I never thought possible. I've become so strong and feel so empowered. I no longer dread a heavy suitcase or carrying my sobbing child and their bike half a mile home. SSP has helped improve my daily life! And it really just makes me so happy to have coaches that genuinely care. SSP is a real community, everyone supporting each other.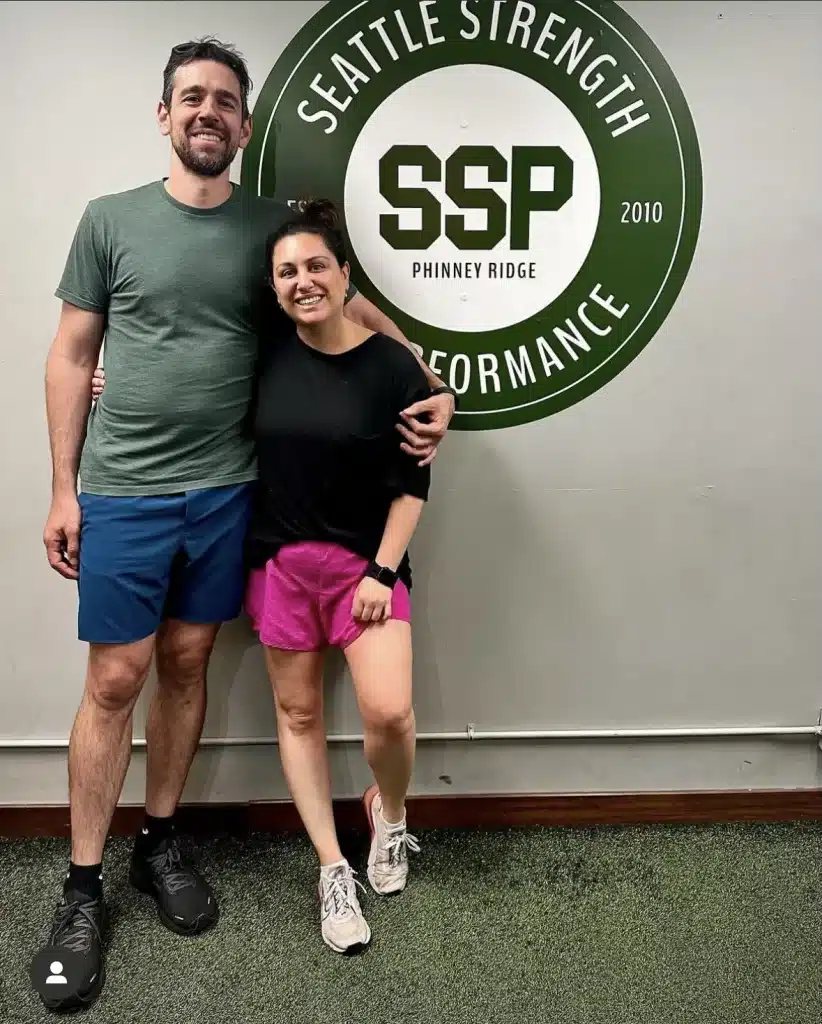 SSP has been life changing for both of us.
Kenzie: Strength training had previously been something incredibly intimidating, something I believed that you needed a certain body type to be able to handle, and certainly not something that was friendly to post-partum life. SSP quickly proved me wrong with their welcoming, positive, community oriented, safe space for anyone and everyone. I have never felt stronger, both mentally and physically, and I know I am now an even better role model for our daughter.
James: The focus on full body strength has alleviated years of 'tall person + desk job' neck and back issues and allowed me to feel confident about hiking and backpacking adventures with less worry about injuries along the way. I also now need to budget space in my luggage for a foam roller on any travel outside of the Seattle area.
We are so grateful for SSP!
Our expert coaches and training methods have been featured in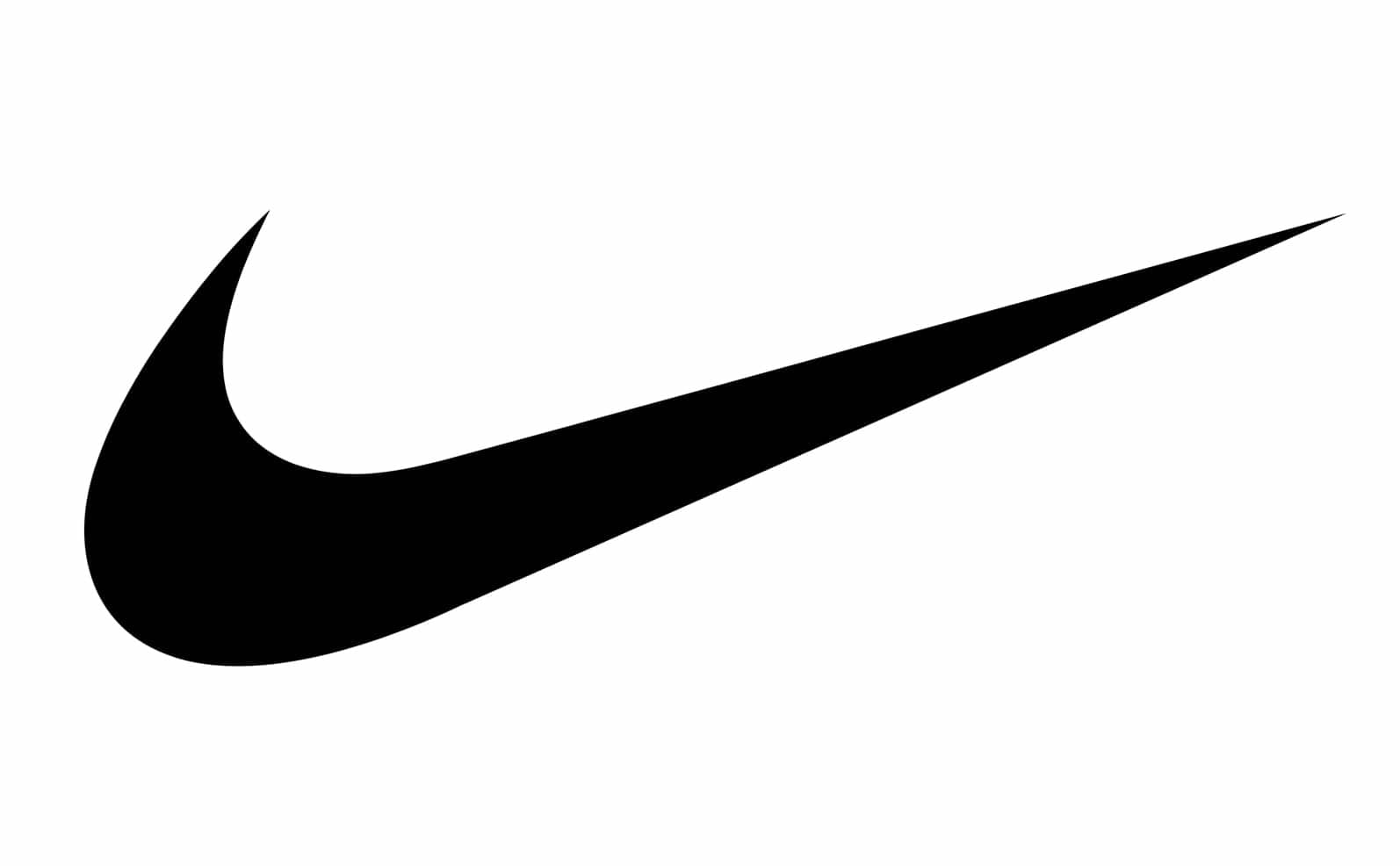 Interested?
Fill out the below to receive info on our 30-day trial membership!