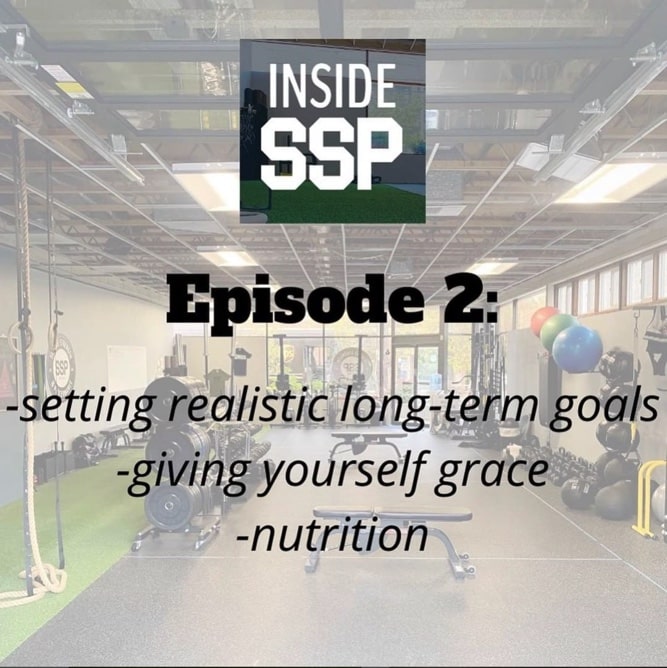 🎤Inside SSP: Episode 2! In early December we launched our first episode of Inside SSP (in our delightful DIY style 😉) and we're excited to share our second podcast episode with you.
If you're curious to find out what goes on inside your coaches head when it comes to fitness culture topics (such as feeling safe at the gym, our core values here at SSPQA, progress, realistic goals, nutrition, and just general funny discussion)- then please give us a listen!
In episode 2 we dive into setting realistic long-term goals for yourself, having grace, and nutrition.
We thank you all for your support! Please let us know in the comments if there is anything you'd like to hear us discuss next month 🤓
Give us a watch on our YouTube channel: https://youtu.be/ciuelnk3udU 
Also available to listen on Apple Podcasts, Spotify & Anchor.